Modixer offers the most stylish and cutting-edge Online Handbags Shopping in Pakistan. It's time to call all the shots with this one!
Explore our assortment of trendy shoulder bags, crossbody bags, satchels, and more, all designed to add a touch of sophistication to your ensemble. Our range showcases the latest trends in the fashion world, so you can stay ahead in style.
Read the Reviews From Our Satisfied Customers!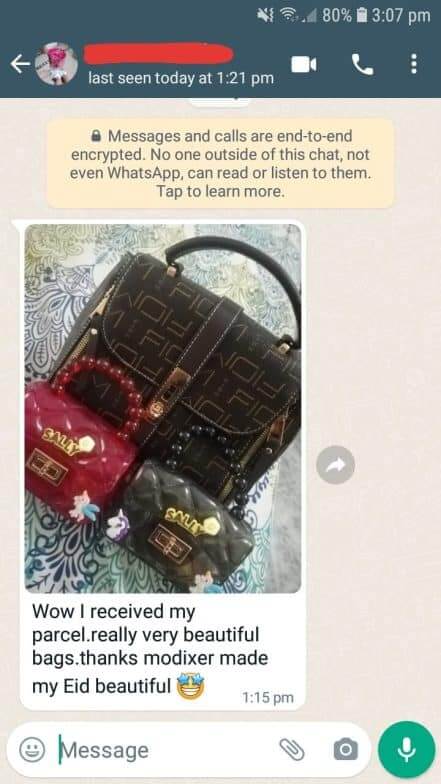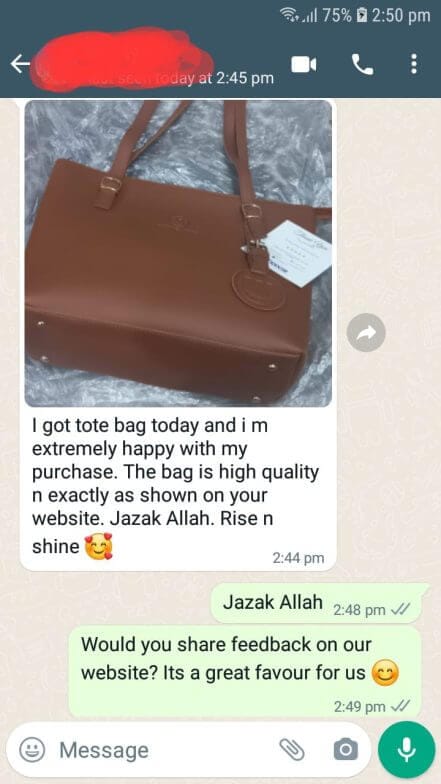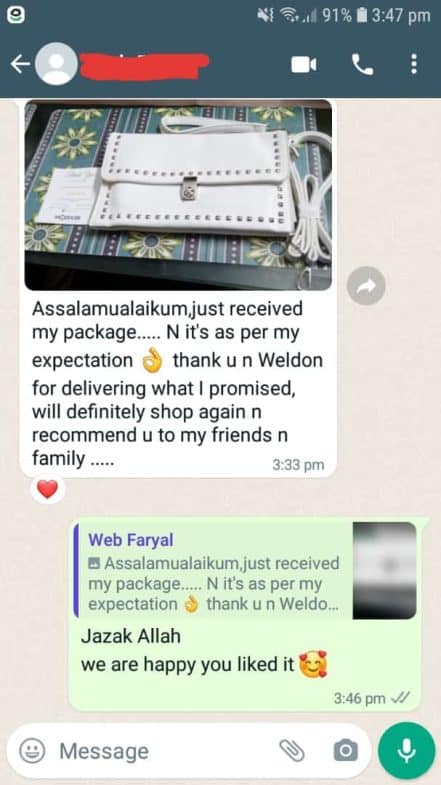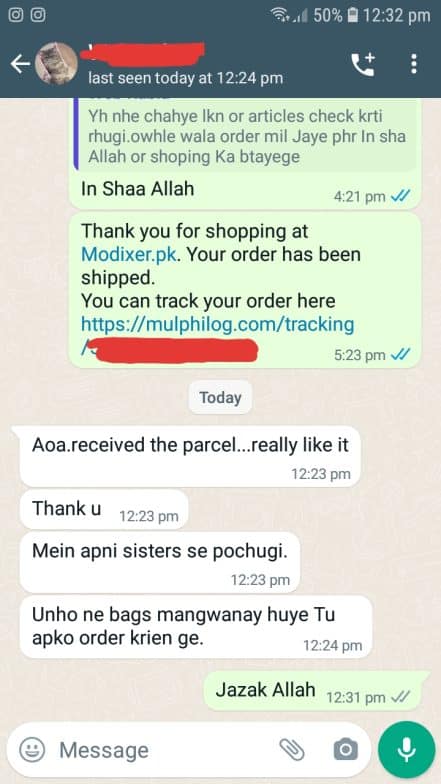 Show Filters
Ladies Bags in Pakistan
Welcome to our exquisite collection of women's handbags, available for online shopping in Pakistan. Discover the latest trends and timeless classics as you explore our diverse range of handbags, all conveniently accessible through our user-friendly online platform.
Elevate your style and convenience with a click, as we bring you an exclusive selection of online handbags in Pakistan.
Indulge in the ultimate shopping experience as you browse through a curated assortment of online handbags, thoughtfully designed to cater to every taste and occasion.
Our online handbags shopping destination offers you the perfect blend of style, functionality, and affordability, making it easier than ever to find your ideal accessory.
Explore a wide spectrum of designs, from chic and minimalist to bold and extravagant, all available for online bags in Pakistan.
Our collection embraces the latest fashion trends while celebrating timeless elegance, ensuring that you will find the perfect women's bag to complement your ensemble.
Whether you're looking for a sleek clutch for an evening soirée, a spacious tote for daily essentials, or a trendy backpack for a casual outing, our diverse range caters to all your desires.
At our online handbags store, we prioritize quality and authenticity, offering you a selection of top-notch products from renowned brands. Rest assured, your online handbags shopping experience with us is both secure and satisfying, with convenient payment options and swift delivery services all across Pakistan.
Unleash your personal style and make a statement with our women's bags in Pakistan. Stay ahead of the fashion curve and elevate your accessory game by exploring our handpicked collection of handbags online.
Shop now and redefine your elegance with a touch of sophistication, all from the comfort of your home.
Which color handbags goes with all color dresses?
Black, brown and nude handbags are the perfect way to tone down any outfit. These neutral colors will go with anything in your closet – don't pick something flashy or vibrant because it's not what you need!
What types of hand bags for girl in Pakistan are popular?
Pakistani girls tend to prefer a variety of bags, including shoulder bags, tote bags, crossbody bags, and clutch bags.
Do brown bags go with everything?
Yes brown bag can make any outfit pop. It's an earthy, durable color that goes with almost every other shade out there- you just need to consider what kind of look are going for (warm or cool) and which tone works best!
Does my bag have to match my shoes?
It's a common misconception that you need to wear matching shoes and bags for weddings or other formal events. In fact, people believe the opposite; wearing different colored footwear makes women look more sophisticated!