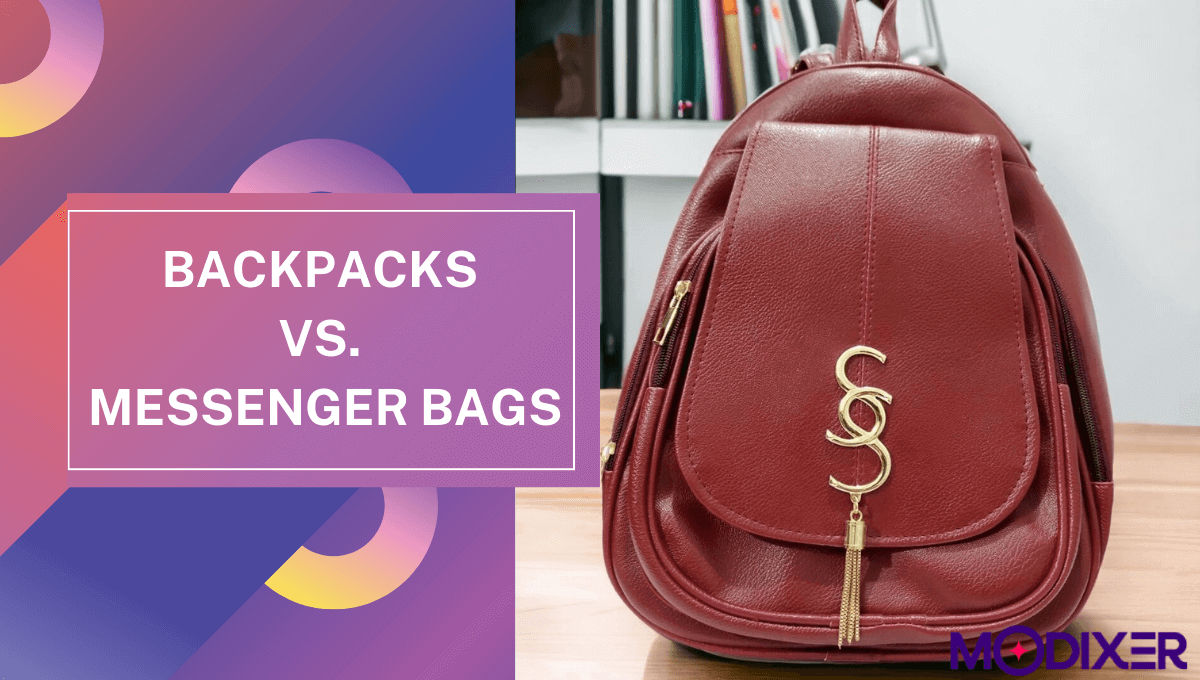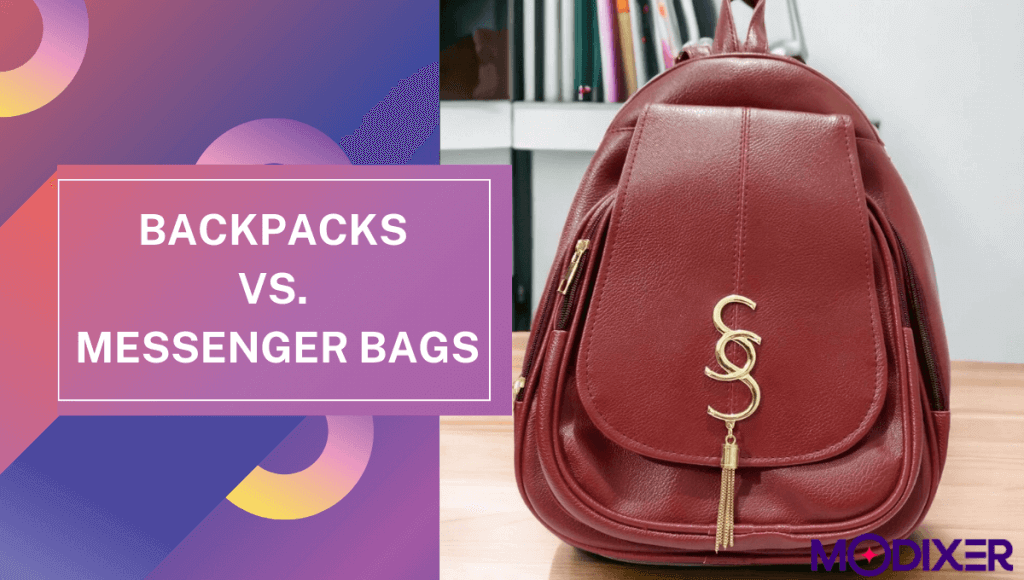 When it comes to choosing the right backpack bags for women for your everyday needs, the age-old debate between backpacks and messenger bags continues to divide opinions.
Both options have their merits, but they also come with their own set of drawbacks. To help you make an informed decision, we'll compare and contrast the advantages and disadvantages of backpacks and messenger bags, enabling you to choose the best option for your unique lifestyle.
Backpacks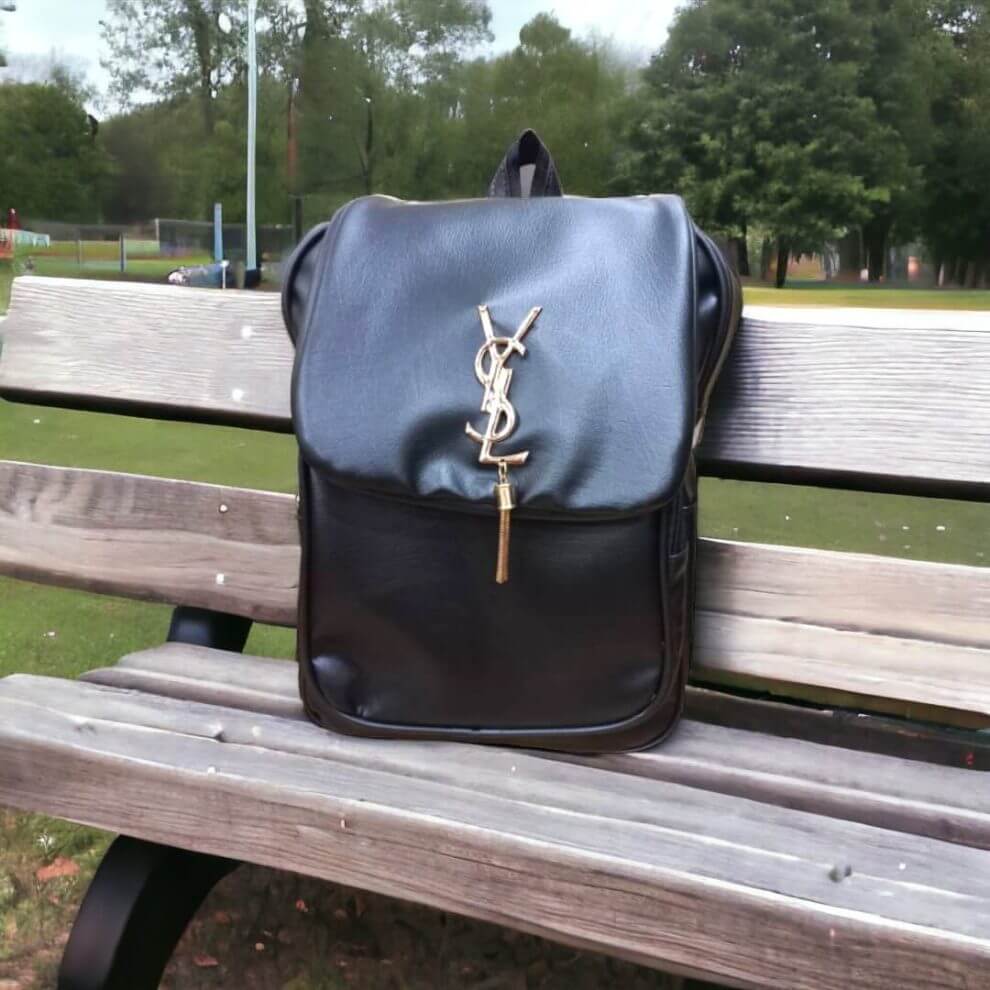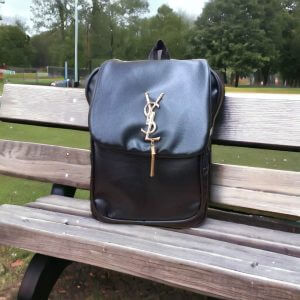 Pros
Ergonomics: One of the standout advantages of backpacks is their ergonomic design. The weight is evenly distributed across both shoulders, reducing the risk of strain or injury. This makes backpacks a fantastic choice for students, hikers, and anyone who needs to carry a heavy load for an extended period.
Storage Capacity: Backpacks typically offer more storage space compared to messenger bags. Multiple compartments and pockets make it easier to organize your belongings, whether it's books, a laptop, or travel essentials.
Hands-Free Convenience: Wearing a backpack keeps your hands free, allowing you to easily multitask or navigate crowded areas without worrying about your bag. This feature is particularly useful for commuters and travellers.
Comfort for Sports and Outdoor Activities: If you're into outdoor activities like hiking, biking, or running, a backpack is your best companion. Its snug fit and adjustable straps ensure that it stays securely on your back, even during strenuous activities.
Cons
Access can be Limited: Getting to your items in a backpack can be slightly more cumbersome. You often need to take it off and set it down to access your belongings, which can be inconvenient in some situations.
Bulkiness: The very thing that makes backpacks great for carrying many items can also be a downside. They can appear bulkier and may not be the most stylish choice for some outfits or settings.
Sweat and Heat: Backpacks rest directly against your back, which can lead to increased sweating and discomfort during hot weather. Some models have ventilation systems, but this remains a concern for many users.
Messenger Bags
Pros
Easy Access: Messenger bags excel in providing quick and easy access to your belongings. With their crossbody design, you can effortlessly swing the bag from your back to your front, making it simple to retrieve items without removing the bag.
Style: Messenger bags are often seen as a more fashionable and professional choice. They are a favourite among urban commuters and professionals who want to maintain a sleek and stylish appearance.
Lightweight and Compact: Messenger bags are generally lighter and more compact than backpacks. This makes them an excellent choice for short trips or when you only need to carry a few essential items.
Ideal for Biking: The crossbody design of messenger bags is particularly suitable for cyclists, as it doesn't interfere with the handlebars and allows for easy access on the go.
Cons
Uneven Weight Distribution: One of the key drawbacks of messenger bags is that they place all the weight on one shoulder, potentially leading to discomfort and strain, especially when carrying heavy loads for extended periods.
Limited Storage Space: Messenger bags typically have fewer compartments and storage options compared to backpacks. This can make it challenging to stay organized, especially if you're carrying a lot of items.
Not Suitable for All Activities: While messenger bags are great for urban settings, they may not be the best choice for outdoor activities or situations that require even weight distribution and extensive storage.
You might like to read about History and Evolution of Backpacks
Bottom Line
In conclusion, the choice between backpacks and messenger bags boils down to your specific needs and lifestyle. Here are some key considerations to help you make an informed decision:
If you value comfort, even weight distribution, and the ability to carry a substantial load, a backpack may be the right choice for you. This is especially true for students, hikers, and travellers who need ample storage space.
If style and quick access are your top priorities, and you typically carry fewer items, a messenger bag might be the better option. Professionals, urban commuters, and those who frequently cycle may find messenger bags to be a more stylish and convenient choice.
It's also worth considering whether you might benefit from having both types of bags for different occasions. A backpack for your heavier or more demanding trips and a messenger bag for lighter, everyday use.
Ultimately, the decision between backpacks and messenger bags is a matter of personal preference. Your choice should align with your daily activities, your sense of style, and your individual comfort and convenience needs.
Regardless of your decision, both types of bags offer unique advantages and will undoubtedly enhance your daily life in their own ways.